Details

Last Updated: Friday, 18 March 2016 07:58
http://www.lockjawztreestands.com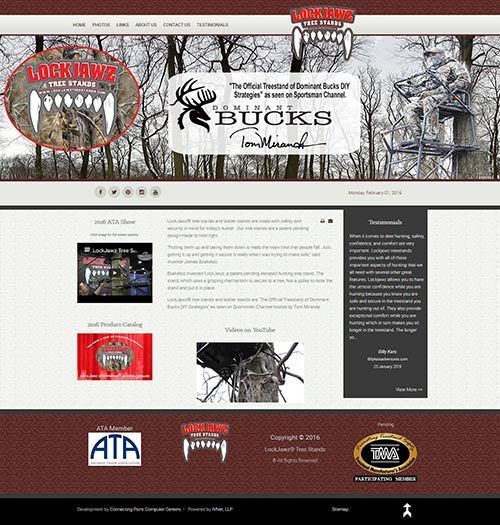 We recently published a new responsive design and mobile friendly website development project for Lockjawz® Tree Stands.
This website features user friendly navigation, clean look and layout, online menu, photo gallery of product items, custom contact us form, youtube videos and google tested mobile friendly design.
LockJawz® tree stands and ladder stands are "The Official Treestand of Dominant Bucks DIY Strategies" as seen on Sportsman Channel hosted by Tom Miranda.
If you have an older version CMS, outdated website or need a full re-design and would like a quote contact Sue Grady at 815-223-1052 to schedule a consultation to discuss your business needs.
We specialize in content management system websites, responsive design, mobile friendly design, search engine optimization, social networking integration and website marketing services to get your business on top of the search engine rankings.