Details

Last Updated: Tuesday, 19 February 2013 15:38
Moews Seed website has been recently re-designed by us with a new look, new features and the new Joomla 2.5 content management system platform. See our video Celebrating 85 Years of Independence, Innovation & Service.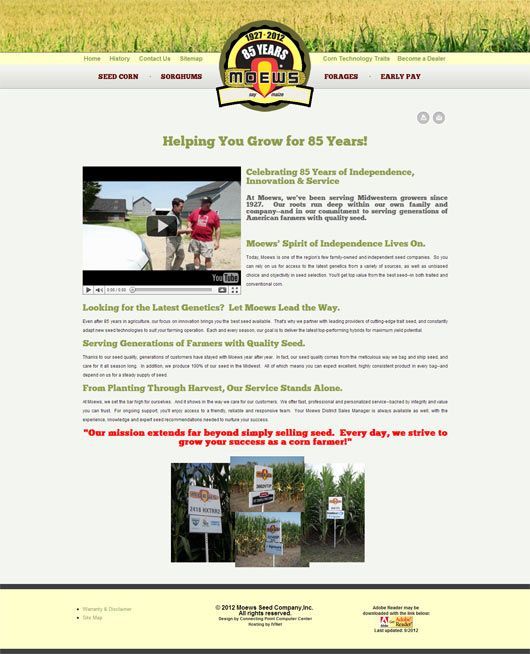 Contact Sue Grady at 815-223-1052 to schedule a consultation to discuss your business needs.