Details

Last Updated: Tuesday, 20 June 2017 11:46
The City of Peru website has been recently re-designed by us with a new look, new features and the new Joomla 2.5 content management system platform. The new design also addresses features that will promote transparency and accountability to the public of what the city government is doing. Budgets, Open Meetings, Elected Officials information and contact options, Permits and Zoning, FOIA and Tax information are all included in the site. A calendar of events with links to documents included on those dates is one of new feature. Also included is searchable pdf documents of all government information submitted on on the website. Reach out to all government officials with "Ask the City" contact forms. Place your Peru Illinois business in our directory by going to the Business local directory. It is easy to fill out your own business information. Note that all submissions will be reviewed before approval to see on the website. Sign up for resident notices is also a new feature on this website. You may also pay your city bills online with the E-Pay service. Social networking links, rss feeds and city calendar are also features included.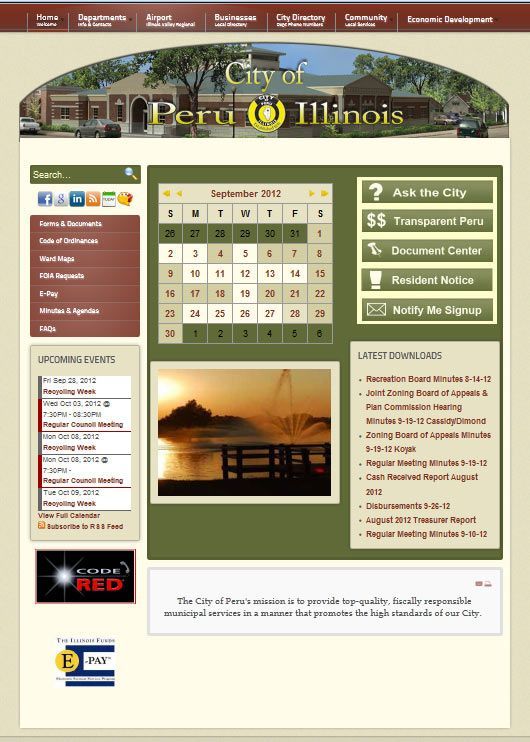 Contact Sue Grady at 815-223-1052 to schedule a consultation to discuss your business needs.
We specialize in content management system websites, search engine optimization, social networking integration and website marketing services to get your business on top of the search engine rankings.