This week for Makerbot Monday we have a 3D printed hand.
We printed this as we want to show how high of quality the Makerbot Replicator 2X can make.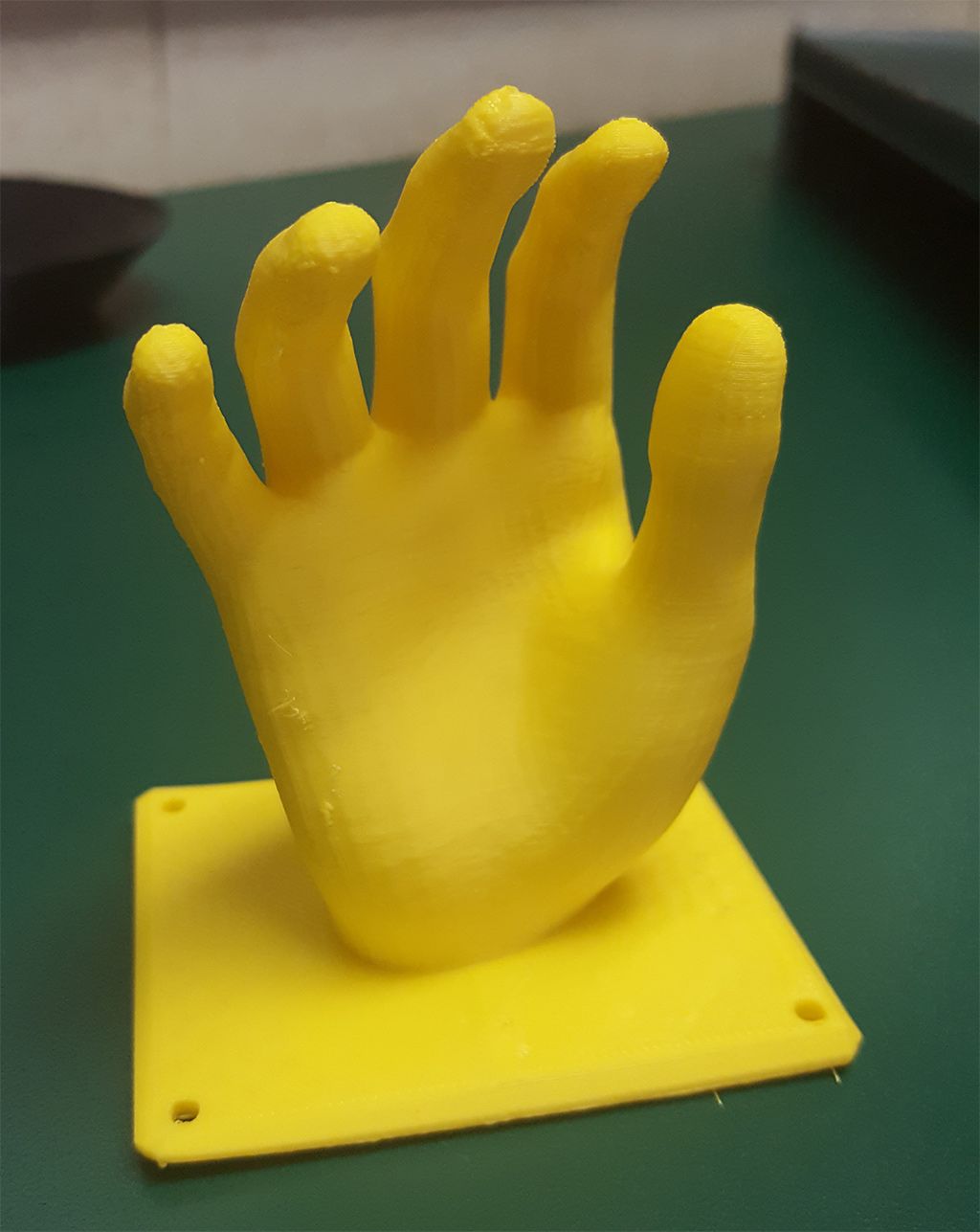 Achieving high quality involves changing some settings with the 3D printer software. The most important is the infill amount. The higher infill amount, the more plastic is needed to print an object. This makes a print more sturdy and less likely to break from a drop. Changing the speed of the extrusion is also a big part in high quality prints. The slower you set the printer to print, it decreases the chance of a print looking stringy. This does increase the print time.