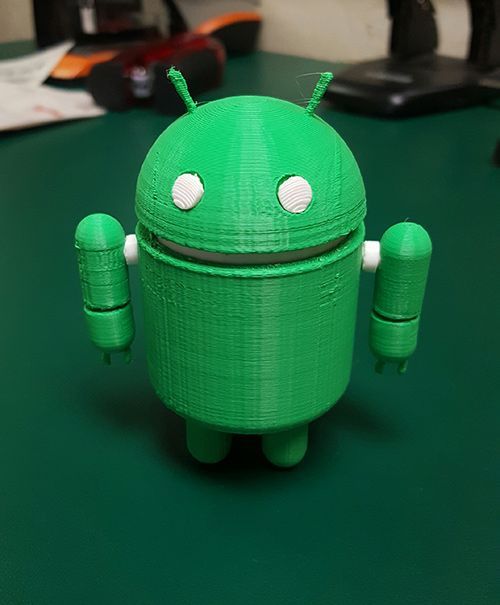 This week for Makerbot Monday we have a posable Android robot!
Our deal of the week is the Android KitKat Zeepad. We felt having the Android mascot himself would be fitting to show the deal. He seems to be excited about it!
Google has also released the final beta build for the upcoming Android release, 7.0 (codenamed Nougat) The public version is expected to be released in the fall. It brings more improvements to the Android system such as better battery saving improvements and the ability to use two apps at once.