Details

Last Updated: Monday, 11 July 2016 10:32
This week for Makerbot Monday we have another example how 3D Printers can be used in home environments.
Here we have a stand for a PlayStation 3 controller. The stand gives out a nice premium look. Our sales representative Nick printed his in black to match his controller, but it can be printed in a variety of colors (a blue stand for a blue controller, a white stand for a white controller, etc.)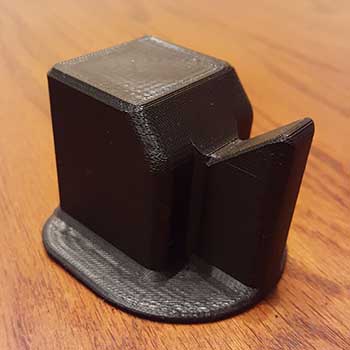 Come down to Connecting Point to see all of our prints on display! We keep the 3D printer on daily and have new 3D items printed weekly.